¶ Welcome to UO Strange Earth Wiki, a very retro, and fresh shard!
Our passion for creating a nostalgic UO shard but with modern day creature comforts has been in the makings since 2020. I am honored to announce that this shard is now open to the public as a Beta. Beta? An early version that contains most of the major features, but not all of the milestones are completed..
We are currently running with 1080 Skill caps with stats capped at 350 (150 being the highest per stat). Due to the retro feel, we encourage adventures to take up 2 accounts max.
Your adventure awaits! Client connection information can be found here.
Our staff is constantly hard at work and are pretty laid back. Shard is full of all sorts of goodies. You just never know what they might publish next.
This is not your traditional wiki. On the left menu you have core icons but should you wish to go exploring, I recommend switching to the folder view. There is also a global search box at the top of this wiki which also does a pretty good job.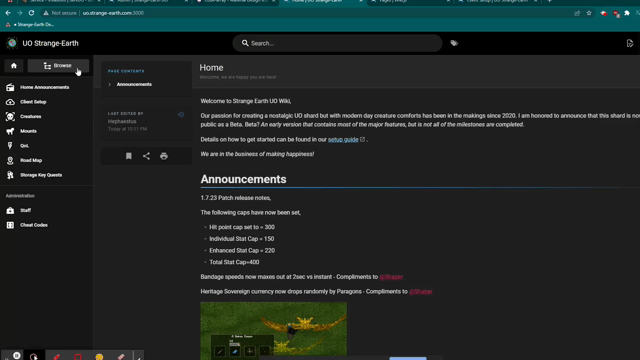 🌨️ Winter Season Has Arrived! 🌨️
🎉 We're thrilled to announce the official commencement of the Winter Season in our UOSE realm! Get ready for a frosty adventure filled with exciting content, festive quests, and holiday cheer. To kick off the season, we have prepared a brief introduction video that captures the enchanting spirit of winter.
Starting Seasonal Quests,
👹 The Krampus Encounter: Unleash your bravery and face the legendary Krampus in this chilling quest! Explore the dark corners of the world and uncover the mysteries that await. Check out the details and start your Krampus adventure now: Krampus Quest
🎨 Artisan Festival: Embrace the spirit of craftsmanship and creativity in the Artisan Festival. This native UO event celebrates the talents of Britannia's artisans. Join in the festivities and discover the joy of creating beautiful works of art: Artisan Festival
🔔 Keep an eye on our announcements as we unveil more winter content and surprises throughout the season.🔔
Let the winter festivities begin! ❄️🎁
🎮 Important: Make sure to run the patcher to experience the new additions!
---
1. 🗡️Updated Item Graphics:
Gem Crafters Kit and Acidic Slime now have updated graphics.
2. 🛡️ New Items:
Spellweaving Quest Bypass: Found on the strange dirt vendor stone, allows you to skip the spellweaving quest and immediately receive a spellweaving book.
Mythical Bag: Treasure map chests may now contain Mythical Bags, providing materials for mythical crafting based on chest level.
3. 🐉 New Tamables:
Introducing a Fairy Dragon, Forest Fox, Night Stalker, Oversized Cockatiel, and a mysterious rabbit with varying control slots and minimum tame skills.
These new tamables cannot be trained through the usual animal training methods.
4. ⛏️New Materials:
Demonic Spined Hides/Leather, Demonic Horned Hides/Leather, Demonic Barbed Hides/Leather
Mythril, Adamantite, Orichalcum with unique bonuses for armor and weapons.
5. 💎Gem Crafting Fixes:
It takes 81 gemstones for one attempt at crafting, reduced from the initial 1,000.
6. 🐛 Bug Fixes:
Hauberks now apply their stats correctly.
7. 🌲Gathering Drops Revamp:
Boosted demonic leather, new metal, concentrated sap drops, and carving amount for pristine scales.
8. ✨New Player Dungeon Revamp✨:
Revamped training area behind New Haven bank, offering quests, crafting options, and special orbs for the new "heirloom" weapons.
9.🏹New Player Champion:
A new champ spawn that awards 105 power scrolls (excluding crafters' power scrolls). Young player status is required to enter the champ area.
10. 🦊Creature Updates:
All new creatures are affected by slayers, making slayer properties useful on custom monsters.
11. 🌌Mythical Crafting Additions:
Dragon Scale quivers added under mythical clothing, utilizing pristine dragon scales. Oils, pads, and threads can enhance them.
---
👉 Note: For a seamless experience, use our custom patcher to access all the new content!
🚀 Stay tuned for more exciting updates in the next patch cycle from Shaper!
We are thrilled to unveil a wave of exciting changes and enhancements that will redefine your journey in the mystical realms of UO Strange-Earth! Here's what's in store for you:
📚Skill Save & Load Out System: Prepare to revolutionize your skills! Imagine a Soul Stone, reimagined for 2023. Now, you can save all your skills at once! Upon your next login, each account will receive a special gift (check your bank box): the Strange Earth - Skill book. Safeguard it in your home; within its pages, you can preserve up to three distinct skill loadouts. Additional loadout slots will soon be available through donations.
💫Donation System Preview: Exciting times lie ahead! We're diligently preparing a donation system that places a strong emphasis on cosmetics and convenience. Fear not, for there will be no pay-to-win items. More details on this system will be announced as soon as it is ready.
🏡 Housing Expansion: Dream bigger and build grander! The housing limit has been raised from 1 to 2 houses per account. Claim your space, design your dream abode, and let your creativity flourish.
🔒Account Limit Adjustment: In the spirit of fairness, the account limit per IP has been lowered from 2 to 1. Equality and balance among our players are paramount.
⏳House Decay Optimization: Houses now gracefully blend with the ebb and flow of our world. The house decay duration has been adjusted from 1 year to 6 months. Keep your homes active and thriving in this dynamic landscape.
💰House Plot Pricing Update: Securing your ideal house plot has become even more valuable. The price to place a house plot has been elevated, reflecting the growing prosperity and demand within our vibrant community.
🔮Powder of Fortification Adjustment: The Powder of Fortification has been refined; it now possesses 5 charges instead of 10. Balance and strategy are the keys to triumph, and these changes ensure a fair and dynamic gameplay experience.
🩹The PowerHour bug has been diligently patched. If you encounter any issues, kindly open a ticket with our dedicated staff for swift assistance.
🦁Animal Taming Large BODs now offer a 1:1 banking ratio. Your hard-earned points are now secure, ensuring your efforts are rightfully rewarded.
🛠️Talismans now display critical chance as a stat line, providing you with precise battle insights.
🛠️Talismans are now repairable by skilled Tinkers, allowing their power to endure through time.
🎭Masters of Arts have evolved into Masters of Design! Revel in this esteemed title, which grants you the chance to receive reward bags directly to your pack, akin to discovering rare artifacts. Additionally, Masters of Design now craft mythic clothing with pre-applied attributes, paving the way for even mightier equipment.
We strongly recommend all our esteemed adventurers to patch their game clients. Embrace the changes, master the challenges, and let your legend echo through the ages.
The magical world of UO Strange-Earth is ever-evolving, and it's your bravery and dedication that make it truly extraordinary. Adventure awaits, so gear up and set forth into this new chapter of enchantment and wonder!
-The UO Strange-Earth Team 🌍✨
Pet loyalty cap has now been raised from 100 to 150 (balance adjustment)
Pet loyalty decay has been counter balanced (previously was decaying to fast and made managing a pet cumbersome).
Pets shrunk with zero loyalty were unable to be unshrunk (bug fix)
Get Pet command had a typo in the popup gump regarding cost (bug fix)
Cora the sorcerers now dies with her equipment equipped (cosmetic issue only).
Mythic token skill check was preventing those under 600 points from using it (bug fix)
BoD books were washing the details from the deeds (bug fix)
BoD reward turn in Gump truncated to show 0.0 values instead of 0.00000 (balance adjustment)
Dark Guardians went from a 100% drop rate for tmaps to 20% (balance adjustment)
As the air turns crisp and leaves fall from the trees, a sinister presence stirs deep within the crypts of our realm. Beware, brave adventurers, for this Fall & Halloween season brings forth a chilling tale of darkness and intrigue. Throughout the land, the graveyards have become overrun by hordes of the undead. Skeletons, Zombies, and a new fiend known as the Butchers haunt these cursed grounds, hungry for the souls of the living.
These Butchers, a seasonal breed of monsters, lurk in the shadows of the graveyards. They carry with them the promise of reward, for there's a decent chance that they may drop a precious pumpkin carving kit. Carve your own Halloween masterpiece with these kits, but beware, for the Butchers are not to be underestimated. For those who dare to face the Butchers head-on, the rewards are tantalizing. Among the spoils, you might discover rare Obsidian Skulls, Crystal Skulls, or even the coveted Jade Skull.
But heed this ominous warning: should you meet your fate at the hands of these malevolent creatures, your journey is not over. Your corpse may be re-summoned into the shard as a Zombie Skeleton, cursed to roam the crypts for eternity. Yet, even in death, there is hope, for these undead abominations carry with them a rare container, a last testament to your journey.
Our voting system has undergone a seasonal transformation, offering fresh and thematic rewards for those who participate. Discover the wonders of this revamped system by checking out our YouTube spotlight.
Stay vigilant, dear adventurers, for our dedicated staff is tirelessly working to bring you more thrilling seasonal events. The shadows grow longer, the nights darker, and the crypts more treacherous. As you embark on this chilling adventure, remember that the spirits of Halloween are watching, and they reward those who dare to embrace the darkness. 🍂 🌕👻🎃🦃
🌍 UOSE is moving towards embracing the beauty and challenges of the four seasons. This means fresh lore, quests, risks, and rewards will be unfolding across the shard.
📆 Season Schedule: Mark your calendars for the seasonal changes:
🍂 Fall: September 1 to November 30
❄️ Winter: December 1 to February 28
☀️ Summer: June 1 to August 31
🌷 Spring: March 1 to May 31
🎃 Classic 2017 Halloween Event Returns: Get ready to spook it up! Say "Trick or Treat" to NPCs and receive random goodies. Plus, prepare for a unique death penalty - a 50/50 chance of returning as a fearsome SkeletonZombie! 💀🎃. Note: The skeletonZomie will randomly appear in any graveyard across Trammel & Felucca. To find out more about this classic, please visit https://www.uoguide.com/Halloween_2017
🗺️ DarkGuardians Balancing: DarkGuardians now have a 20% chance to drop a T-Map, shaking things up from the previous 100%! ⚔️💰
🔕 Silenced Death Cries: We've silenced global death cries, providing a more privacy to your in game deaths🤫📜
🗳️ Vote Reward Stone Overhaul: The vote reward stone is getting a makeover to match the current season, offering fresh and thematic rewards. It's time for immersive role-playing!
🛠️ Fall Projects: Our dedicated staff is hard at work on exciting Fall projects (a new Fall town, dungeon, monsters, and quests)! Stay tuned for additional announcements as these projects come to life! 🍂🍃🍂
🌟 New Update Alert: Introducing the Portal System to Strange-Earth! 🌟
Greetings, valiant adventurers of Strange-Earth!
We're absolutely thrilled to unveil a brand-new addition that promises to elevate your journey to unprecedented heights. After countless hours of dedicated coding, we're excited to present the all-new Portal System!
🌐 Discover New Realms: Prepare to be amazed as you embark on a thrilling adventure with the newly introduced portal system. Strategically placed hubs across every facet will grant you access to perilous and enchanting realms, each brimming with secrets waiting to be uncovered.
💰 Affordable Travel: To encourage exploration and to rigorously test this innovative feature, we've kept the cost of travel incredibly low. So go ahead, embrace your wanderlust and set forth on incredible escapades that lie beyond the portals.
🌟 Immersive Role-Play: But that's not all! Our vision extends beyond just convenience. Soon, we'll be rolling out exciting enhancements to further enrich your role-playing experience. Expect player karma discounts that reflect your journey's twists and turns, as well as a portal dedicated to special events that promises unforgettable memories.
🛠️ Your Feedback Matters: As with any new undertaking, hiccups may arise. If you encounter any difficulties while navigating this fresh travel system, don't hesitate to reach out to the Strange-Earth Staff. We're here to ensure your transition into this realm of possibilities is as seamless as possible.
Last note. The UOSE custom client patcher is not needed to experance this latest addition. We still encourage adventures to run the client patcher roughly once every other week to ensure the latest custom map changes have been received.
So, gear up, fellow adventurers! Embark on daring expeditions, uncover hidden treasures, and forge unforgettable tales as you journey through the newly opened portals. Strange-Earth awaits your exploration.
Safe travels, Hephaestus
---
Archived announcements can be found here.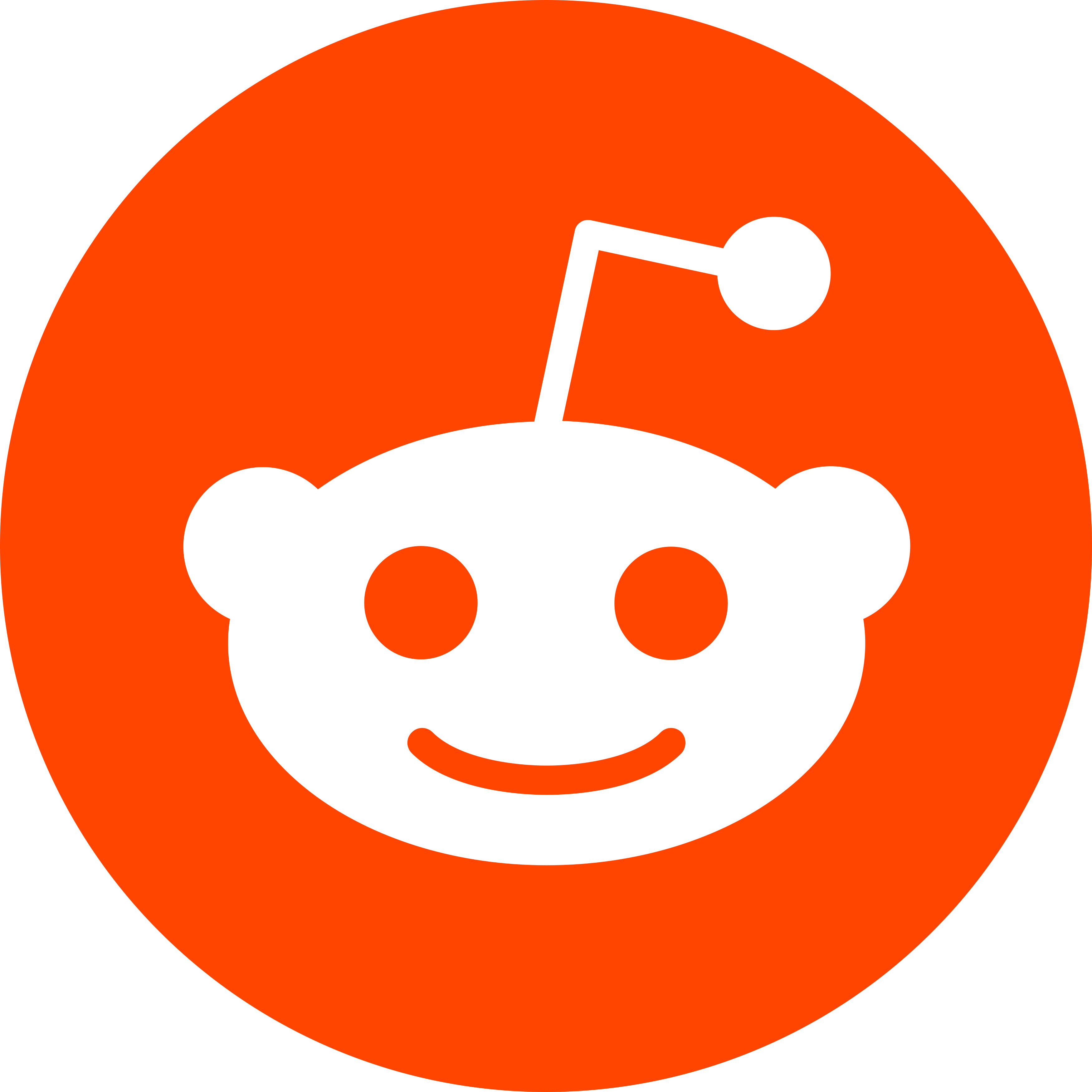 ---